Foto: ©Ricard Gutiérrez. 20.2.2008
El censo invernal de enero de 2008 del Parc Natural del Delta de l'Ebre será recordado por la altísima cantidad de ejemplares invernantes (más de 370000 individuos de diferentes especies, fuente: PNDE). Entre ellas aparecen algunas rarezas, cosa no excesivamente inusual en el Delta (recuérdense casos de invernada de Andarríos del Terek, por ejemplo), como es el caso en 2008 de 3 ejemplares de Flamenco enano Phoenicopterus minor o, primer caso registrado en España, y posiblemente Europa continental (hay alguna cita de enero en Gran Bretaña), de invernada de Correlimos Pectoral Calidris melanotos.
Este ejemplar invernante fue visto al menos el 7.11.2007 en arrozales próximos a la estación de bombeo de Illa de Riu (Andris Klepers, Inita Sakne, Eugeni Capella, Cristian Jensen/Audouin Birding Tours) y se ha ido citando regularmente por diferentes observadores desde entonces y al menos hasta hoy mismo (20.2.2008, Ricard Gutiérrez, foto). Es plausible esperar que permanezca hasta el paso prenupcial.
Algunas de las aves europeas, presumiblemente de origen siberiano, invernan en África, hasta el extremo sur (véase mapa de oiseaux.net) y la fenología de Canarias está retrasada en paso respecto a la peninsular (véase De Juana 2006, Aves raras de España, Lynx), pero pese a alguna cita tardía no se había detectado nunca un ave durante todo el invierno estricto en la Península. Una lista de paises donde se ha citado está aquí y una lista de artículos recientes que han aparecido en revistas de birding la teneis aquí. No es el primer limícola raro que inverna sin embargo. A parte del Andarríos del Terek, hay otras especies como por ejemplo el Andarríos Maculado Actitis macularius o el reciente Chorlitejo Culirrojo Charadrius vociferus en Galicia que han pasado los meses invernales en este país.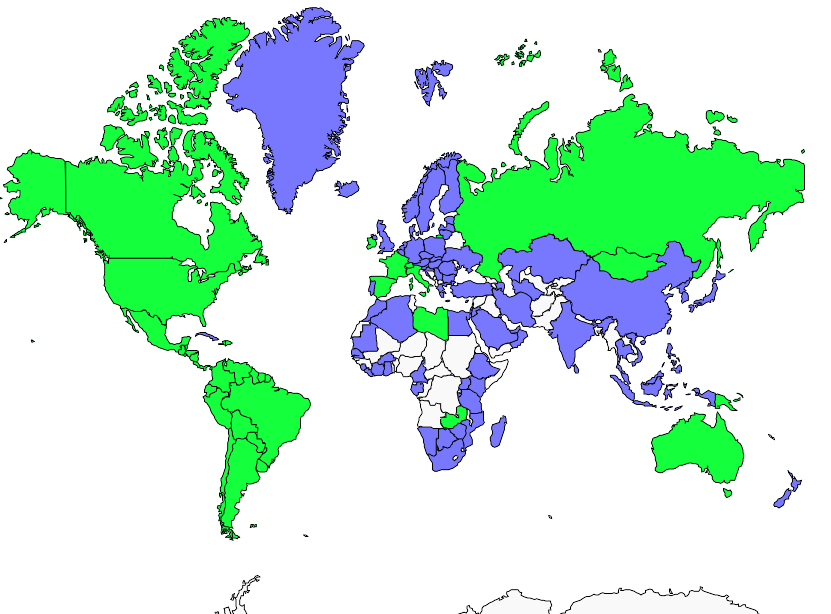 Abstract: First overwintering Pectoral Sandpiper in Spain. From 7.11.2007 until 20.2.2008 at least a Pectoral Sandpiper has overwintered in the Ebro Delta, Catalunya, NE Spain. This is the 1st known case for Spain of a species which is a scarce migrant in both migratory seasons.